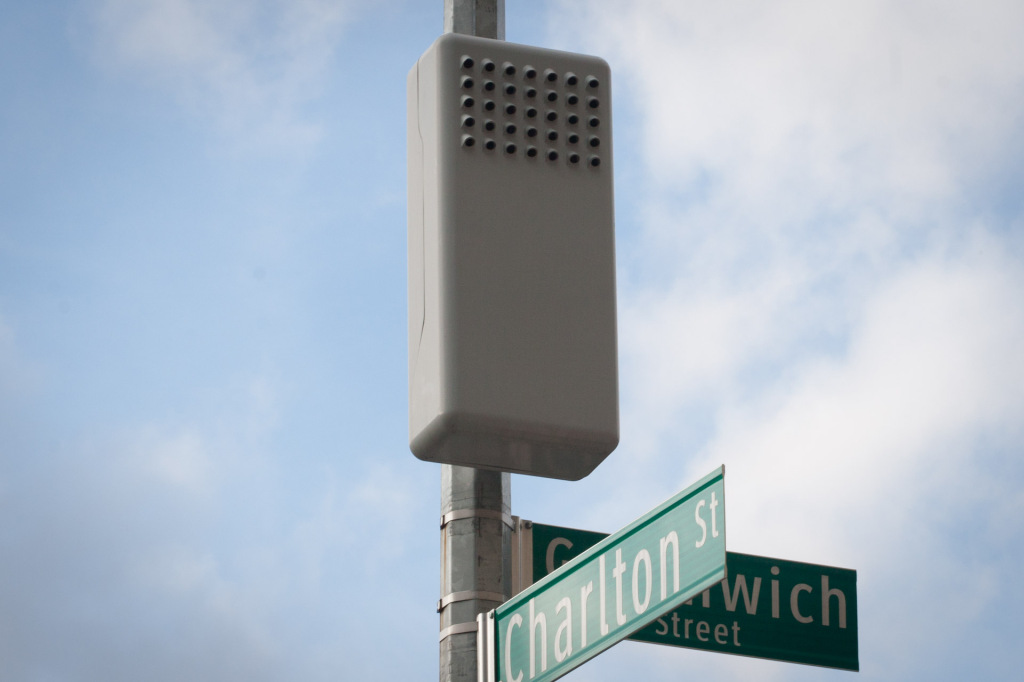 This entirely unmarked box – no manufacturer logo, model number or barcode sticker – on a lamppost in Manhattan is a Cellular Phone Company Transformer Box, according to the City's 311 service.
@mayonissen @NYCMayorsOffice @NYC_DOT @NYCDoITT @followingyounyc Thanks for your pic. That is a cellular phone company transformer box.

— New York City 311 (@nyc311) December 5, 2013
It is possibly owned and installed by Crown Castle, under an agreement with the City's Department of Information, Technology and Telecommunications (DoITT). I'm not sure if it's a Distributed Antenna System (DAS) or a neutral-host "Small Cell Solution" (SCS).